Be my Valentine SALE!!!!

Bring in your special someone and outfit them with a new Browning Buck Mark in Buckthorn Pink Camo for ONLY $379.99
(limited in in stock inventory only once they are gone there are no more at this amazing price!!)
And while you are in our huge showroom check out the latest in conceal-carry bags and purses we offer!!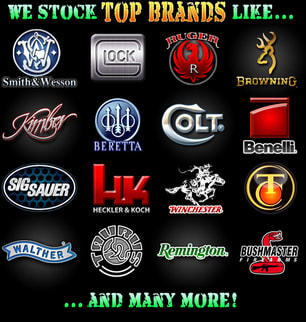 Great Guns has been in business serving the northland community continuously since 1981! We take pride in providing our customers with the best-quality shooting/hunting products and the finest personal service available. We have over 1500 long and hand guns in stock. Additionally we have many fine used or new old stock collectable and discontinued firearms in stock. We stock many different targets, reloading supplies of all types, CCW and various styles of holsters, hard cases, cleaning supplies & tools, black powder supplies and fine optics. Our selection of ammo is extensive and if we don't have the type or size you need in stock we will custom order it for you! We also pay top dollar for used guns and optics and UNLIKE some of the big box outlets WE WILL gladly trade for your weapons!
---
Yes we have .17, .22, .22 mag, .223, .308 and 9mm AMMO in STOCK!!

Great Guns
1780 N Church Rd #A
Liberty, Missouri
Phone (816) 781-2323
Fax (816) 781-2828